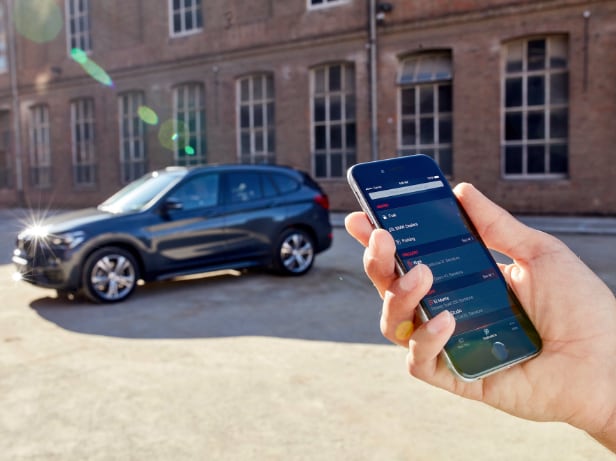 Technology in our vehicles is changing every single day, it seems like. The demand for cool tech features is higher than ever, and automakers are working around the clock for new features to put in their models.
But maybe no one is doing that better than BMW.
Recently, BMW partnered with Amazon, to put Amazon Echo in their vehicles by the end of 2016. Users will be able to use voice commands to do things such as open or lock their doors, or check how much gas they have in the car.
Our BMW dealership in San Antonio is proud of our automaker's innovation and creativity. They're always looking for ways to make their customers' driving experiences better and more fun. And we love that.
They've already included world-class technology in their 2016 BMWs, which you can check out by
clicking here
if you'd like.
We're also pumped about BMW Connected, a brand new platform that will make organizing and driving so much easier for drivers.
You'll be able to do things like check your calendar for your appointments, and know when you need to leave to get to your next destination on time. The feature can also detect your driving habits and schedule to let you know if your drive home from work might take a bit more time.
But maybe our favorite capability is BMW Connected's ability to learn your favorite driving destinations, so that when you hop in the car you can click that destination for traffic updates and get constant updates to see exactly when you'll arrive.
Information like this has NEVER before been at BMW lovers' fingertips before. If this doesn't make you want a BMW, then we don't know what will.
For more BMW news, follow us on our
Facebook page.
We post vehicle specials, BMW updates, San Antonio and Texas happenings and more!
BMW of San Antonio is a dealership that is proud to serve the state of Texas. We serve the cities of San Antonio, Boerne, Helotes, Eagle Pass, Kirby, Leon Valley, Converse, Live Oak, Austin, Dallas, Fort Worth, Universal City, Schertz, New Braunfels, Seguin, Canyon Lake, Houston, San Marcos, Lockhart and more.