BMW of San Antonio near Laredo, Texas has an awesome selection of BMW 7-series cars for sale!
With a smorgasbord of exciting interior and exterior updates for the 2019 iteration, the all-new BMW 7 Series models are sure to be one heck of a ride. Maintaining those classic elements of style, grace, and modernity, the BMW 7 Series brings BMW-brand quality to the forefront of the 21st century in one classy, beautiful, powerful package.
Click here to view our current inventory!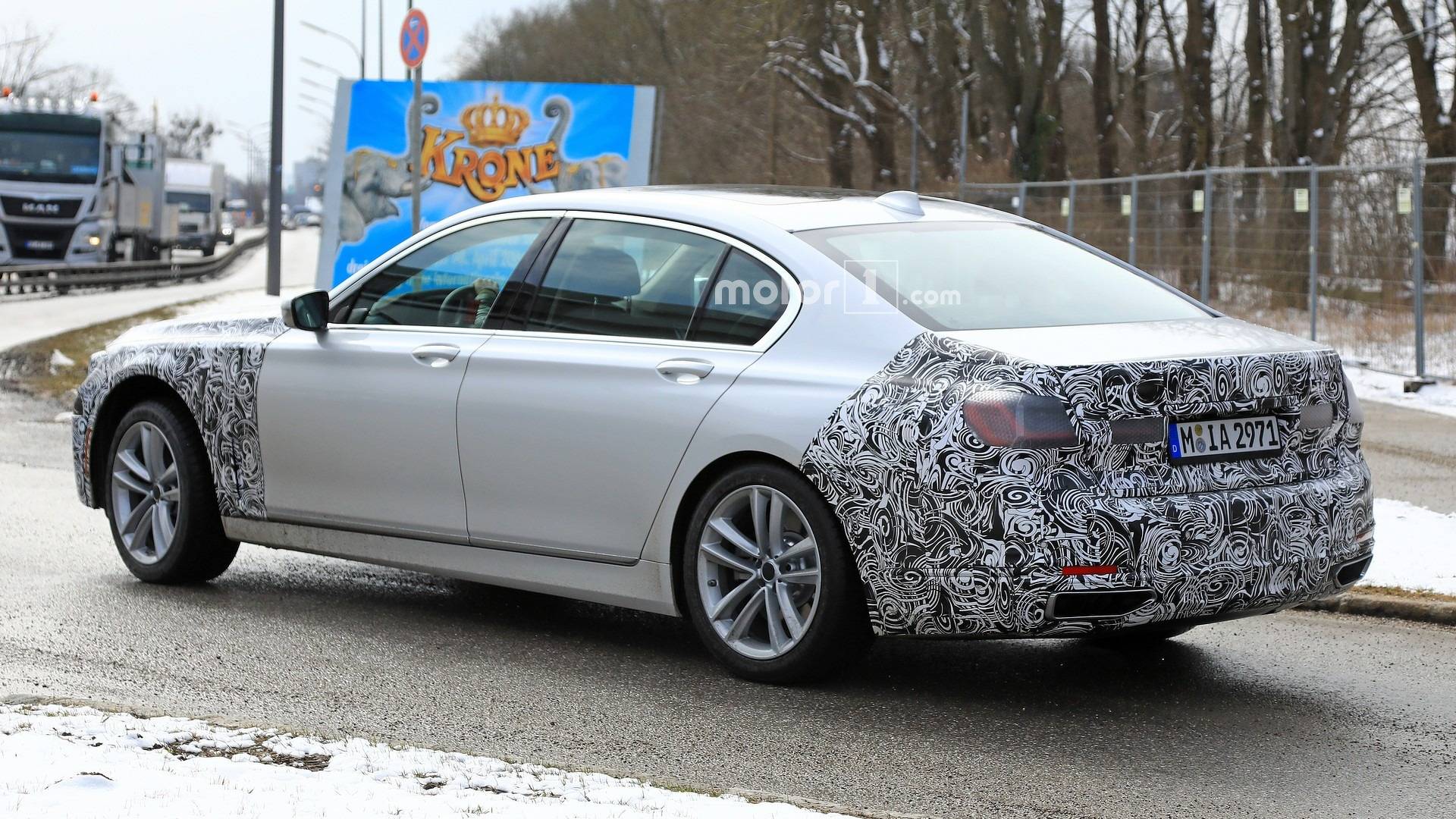 Spy shots courtesy of Motor1.com
Technology: Tech-savvy to a T, the 2019 BMW 7 Series comes with some pretty epic new tech features including the highly-anticipated, all-new Digital Instrument Cluster. This new cluster of digital instruments can show driver-selected content alongside navigation information while it blends seamlessly into the center screen in the console; this gives off the illusion of one big circular screen, which is a really cool effect.

Design: The 2019 BMW 7 Series is getting some intriguing exterior updates to both the front and rear of the car, as we can see thanks to the spy shots from Motor1.com, but we won't know the full details until they're officially revealed from BMW! It looks like possibly some updates to the front and rear bumper, new LED taillights and headlights, new trunk lid design, and a larger grille are all in the works for the new 7 Series models. We'll just have to wait and see… the anticipation is killer!
Performance: With very little that has been officially announced, the 2019 BMW 7 Series powertrain and performance potential is a little bit of a mystery. Rumors say the engines of the BMW 8 Series will carry over to the new 7 Series, which would put a 4.4-liter V8 engine with a shocking 523 horsepower under the hood--but this is all guesswork right now!
Ready to check out everything BMW of San Antonio has to offer? Stop by today so we can get you into a new BMW tomorrow--just click here!