BMW of San Antonio near Boerne, Texas has a wide selection of BMW 7 Series models for sale!
The current BMW 7 Series is the epitome of style, class, and power--and the 2019 version will be no different. With several updates to the exterior and a whole heap of upgrades to the interior, the 2019 BMW 7 Series is going to be the car to watch out for this year.
Click here to view our current inventory!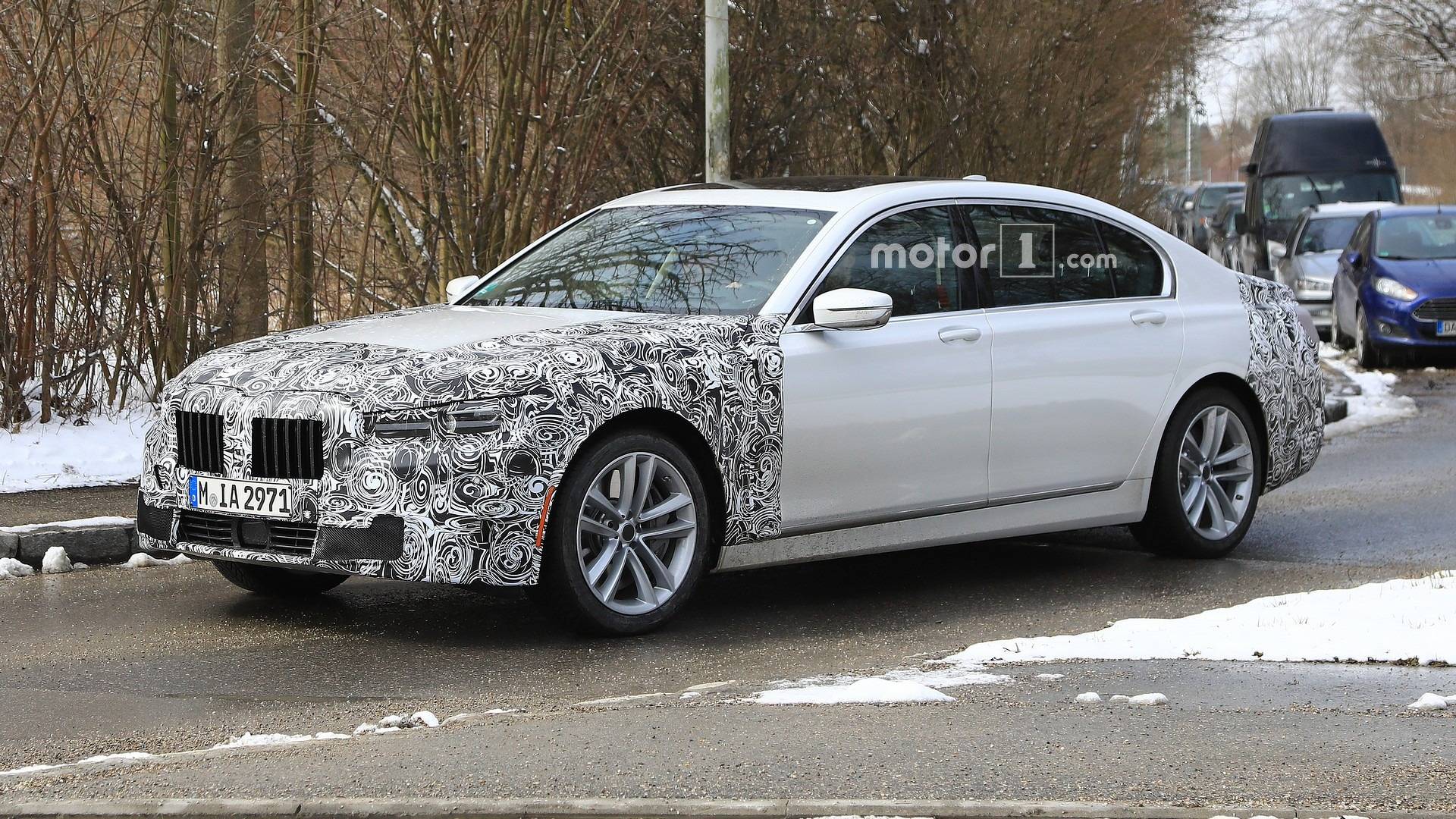 Spy Photos courtesy of Motor1.com.
Technology: With BMW elegance comes the latest and greatest in automotive technology, and the 2019 BMW 7 Series has some pretty sweet technological interior updates. Featuring the all new Digital Instrument Cluster, the 2019 7 Series can show the navigation map alongside driver-selected content while it seamlessly blends into the screen in the center console--giving off the illusion of one giant screen. The future is most certainly here.
Design: Thanks to the spy shots courtesy of Motor1.com, we can see that the 2019 BMW 7 Series is getting several major exterior updates and we can't wait to see them fully revealed! Updated rear and front bumpers, new LED headlights and taillights, a larger grille, a new trunk lid, and a slew of new interior trims and upholstery are just some of the exciting changes we can expect to see in this 2019 7 Series sedan.
Performance: Perhaps the most mysterious and enigmatic of the upcoming 2019 BMW 7 Series' release is its powertrain, as there has been no official release with any specifics from BMW. However, the rumor mill expects the 2019 7 Series to have a similar powertrain to that of the 8-series: a 4.4-liter V8 with 523hp (530PS) and 553lb-ft (750Nm) of peak torque. But, a friendly reminder, this is purely speculation at this point.
Is the BMW 7 Series the right vehicle for you? Stop by BMW of San Antonio today and give one a spin.
Contact our BMW store in San Antonio for more information, or click here for directions.
BMW of San Antonio is a dealership that is proud to serve the state of Texas. We serve the cities of San Antonio, Boerne, Helotes, Eagle Pass, Kirby, Leon Valley, Converse, Live Oak, Universal City, Schertz, New Braunfels, Seguin, Canyon Lake, Lockhart and more.