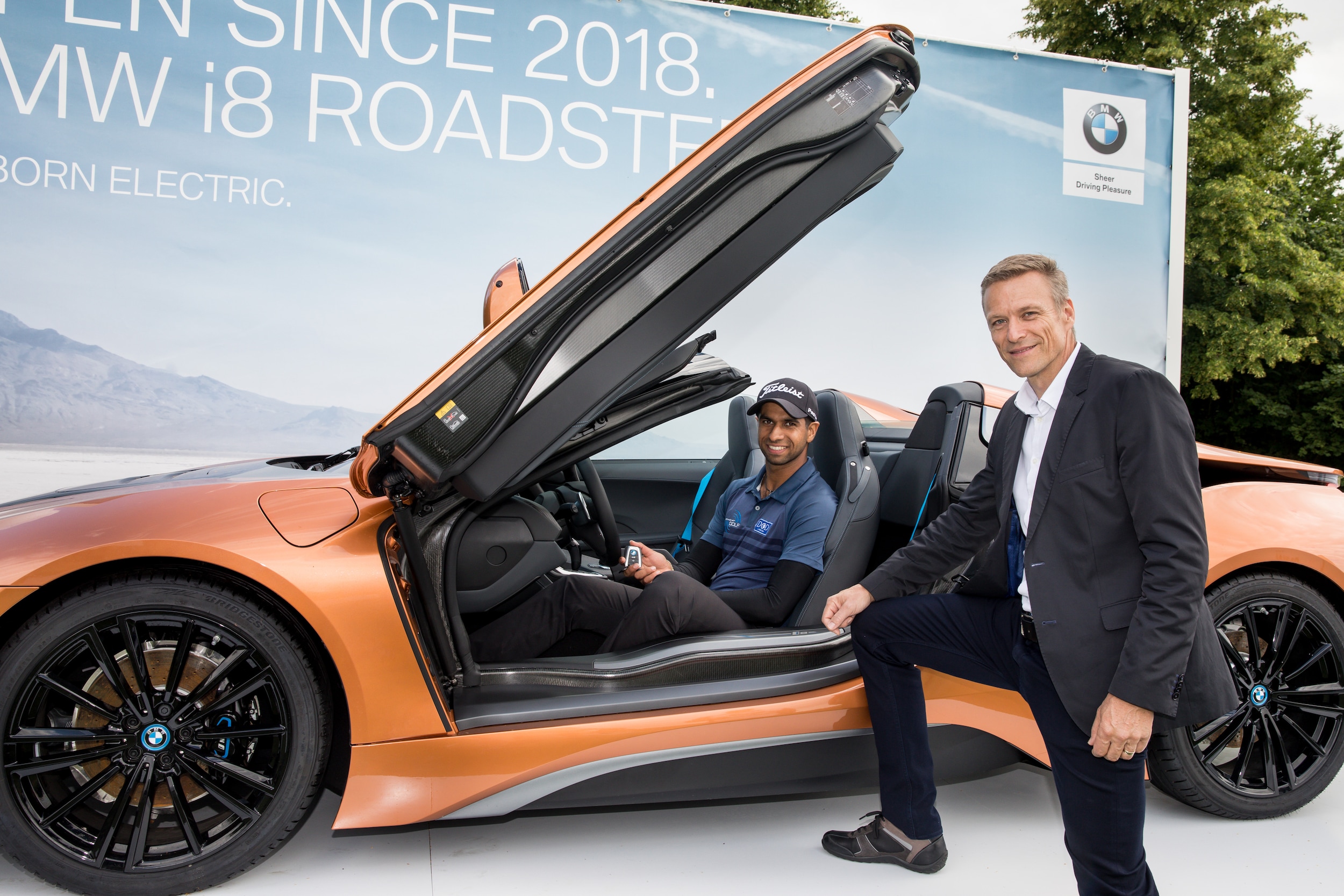 Smashing a golf ball hard enough and accurately enough to land a hole-in-one is impressive in and of itself, but even sweeter is the feeling of receiving the Hole-in-One Award at the BMW International Open--an incredibly immaculate all-new BMW i8 Roadster. In the second round of the tournament, hosted at the Golf Club Gut Lärchenhof, 23-year-old Aaron Rai landed an insane 167-yard hole-in-one on the 16th hole with a 6-iron, winning the prestigious and highly sought after BMW Hole-in-One Award.
The Golf Club Gut Lärchenhof has been the home of the BMW International Open for the last four years, and at each of the past tournaments someone has managed to land a hole-in-one. The BMW i8 Roadster is one of the most epic prizes t date; not only does the i8 sport a wicked streamlined, yet bold and sporty appearance, it also has one of the most highly lauded plug-in hybrid drivetrains available today. Pictured above, Peter van Binsbergen, the Senior Vice President Sales and Marketing BMW Germany, presents an (understandably) eager and excited Aaron Rai the new BMW i8 Roadster. What a prize!
Envious of Aaron's new ride? No need--stop by BMW of San Antonio today to see our epic selection of cars available now!
BMW of San Antonio is a dealership that is proud to serve the state of Texas. We serve the cities of San Antonio, Boerne, Helotes, Eagle Pass, Kirby, Leon Valley, Converse, Live Oak, Universal City, Schertz, New Braunfels, Seguin, Canyon Lake, Lockhart and more.