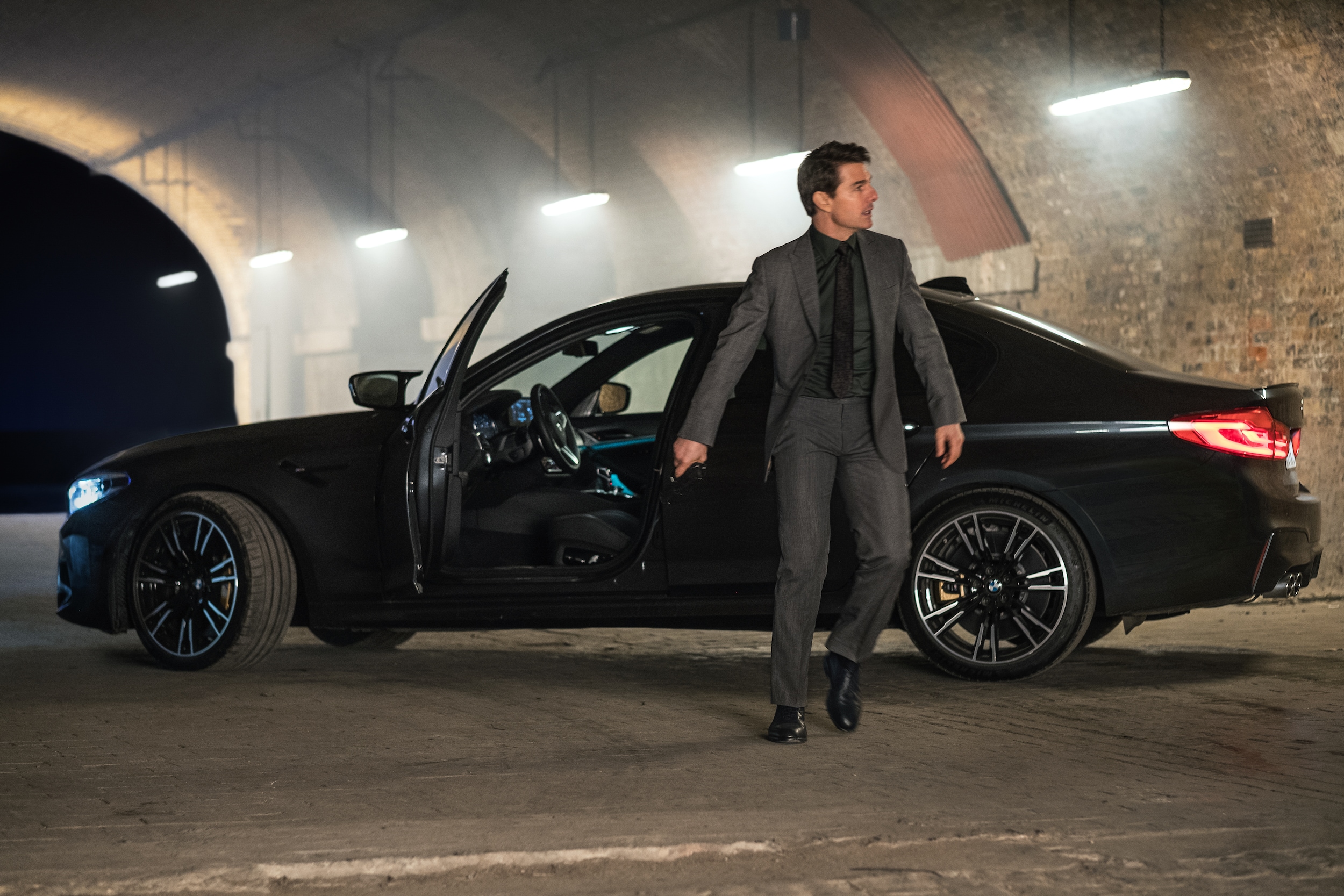 In the thrilling sixth installment of the Mission: Impossible franchise, BMW has once more partnered up with Paramount Picture to not only provide a wide range of vehicles made to handle all the action-packed driving in the script, but a global marketing campaign to support the release of the upcoming film as well. BMW has been a loyal partner of the epic film series for the last several years (since 2011), and for this installment we can expect to see some exciting BMW models co-starring alongside Tom Cruise, Alec Baldwin, Simon Pegg, Henry Cavill, Michelle Monaghan, and more in Mission: Impossible - Fallout.
Premiering worldwide on July 27th, 2018, Mission: Impossible - Fallout follows Ethan Hunt (Cruise) yet again as he races against time with his team following a mission gone awry. To aid them on their quest the team is bolstered by the all-new BMW M5, the BMW 7 Series Sedan, the BMW R nineT Scrambler, and even a 1986 BMW 5 Series Sedan makes an appearance in a high-energy scene which proves that no matter the age, BMW's always got it.
Of the partnership, head of Brand Communications BMW, BMW M, and BMW i Uwe Dreher said, ""BMW and 'Mission: Impossible' are a perfect fit. We are proud of our long-running partnership with Paramount Pictures and that our powerful cars and motorcycles have been able to enhance this iconic film series time and again. For exciting chases, you need cars with impressive driving dynamics and handling… This provides the ideal stage for our most dynamic business athlete: the BMW M5." We can't wait for July 27th to get here so we can check out this hot collaboration!
Mission: Impossible - Fallout may not be in theaters yet, but you don't have to wait to try out a new BMW today! Stop by BMW of San Antonio to check out our amazing selection today!
BMW of San Antonio is a dealership that is proud to serve the state of Texas. We serve the cities of San Antonio, Boerne, Helotes, Eagle Pass, Kirby, Leon Valley, Converse, Live Oak, Universal City, Schertz, New Braunfels, Seguin, Canyon Lake, Lockhart and more.