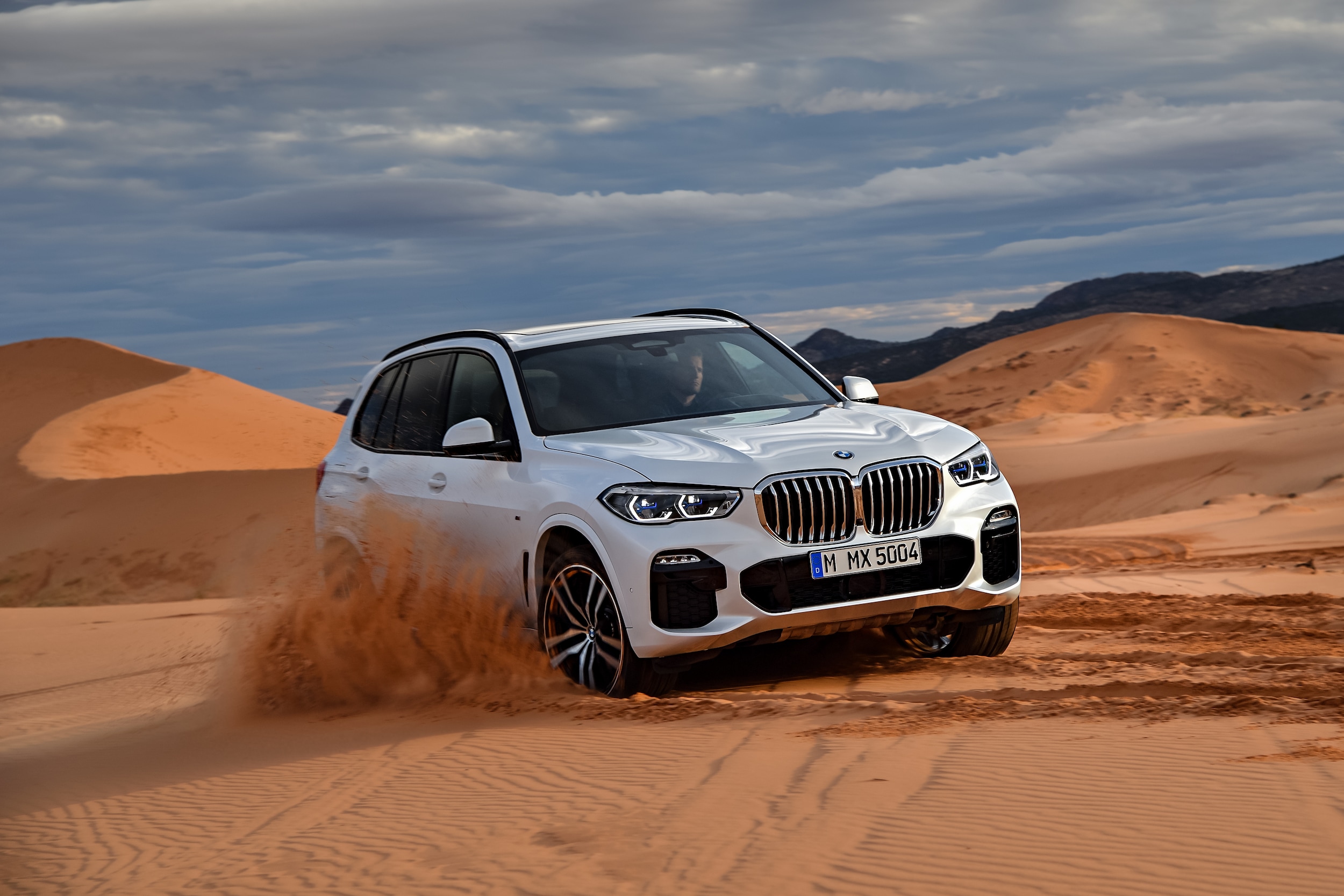 Following twenty years of Ultimate Driving Excellence, the BMW X5 is getting another round of exciting and heart-stopping updates for the 2019 iteration. Available in two exhilarating variants, the X5 xDr40i and the X5 xDr50i, the 2019 BMW X5 will be produced at the BMW Plant based in Spartanburg, South Carolina--the same plant that handles the production of the X3, X4, X6, and soon, the X7. Featuring a sporty appearance, top-of-the-line automotive and safety technology, and the powerhouse performance expected of the BMW brand, the 2019 X5 is going to stop a lot of people dead in their tracks in the best way imaginable.
"The BMW X5 embodies the origins of the BMW X family and, in its fourth generation, sends out its most powerful message yet in terms of presence and modernity… It defines a new X design language – robust, clear and precise," says Adrian van Hooydonk, Senior Vice President BMW Group Design. A new sculpted hood partnered with lightly hexagonal wheel arches give the BMW X5 a rugged, yet elegant look that commands attention wherever it goes. Adaptable LED headlights grace the front of the 2019 X5 while 19-inch light-alloy wheels come standard for an impressive, modern design. BMW Individual allows customization of the all-new X5 to go even further, with options like extended Merino leather trim available in five colors and more! It's easy to make the new X5 completely yours.
Under the hood of the 2019 BMW X5, each model gets its own mighty powertrain--the BMW X5 xDrive40i will feature a ferocious six-cylinder inline engine, while the BMW X5 xDrive50i is debuting an extensively developed V8 unit which has a shocking maximum output of 456 hp. Both engines will receive a new, highly-improved version of the eight-speed Steptronic transmission which should increase the powertrains' overall efficiencies. We're excited to see if the 2019 BMW X5's bite is as big as its bark… and with all BMWs, we know we're not going to be let down!
Ready to take an X5 for a spin today? Stop by BMW of San Antonio and we'll get ya taken care of!