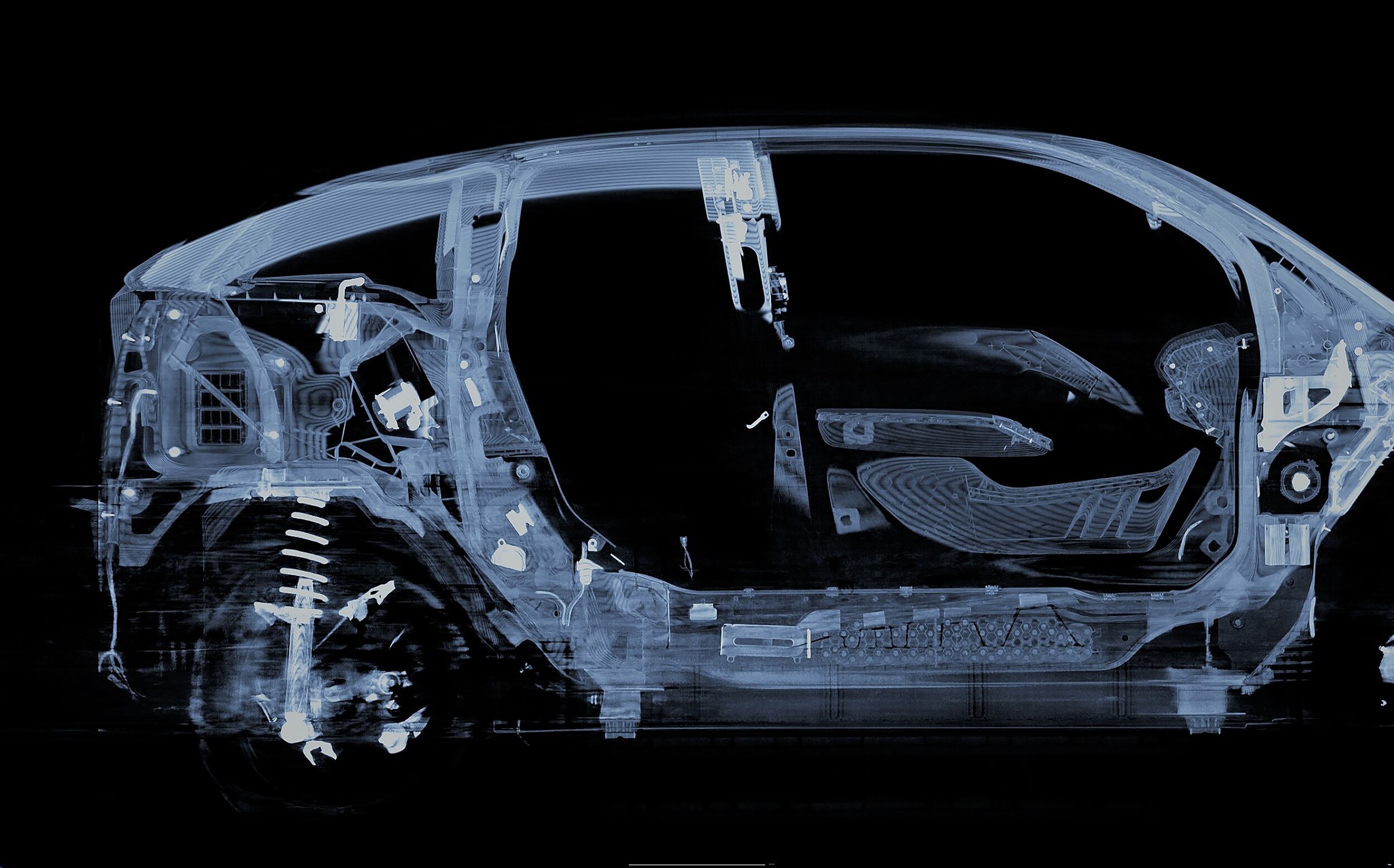 Leading the industry by example, BMW has taken a major step forward in the world of automotive development by introducing computer tomography into its prototype development, production, and analysis--becoming the first automaker to ever do so. Essentially, four robots calculatedly scan all around the outside of the BMW prototype, generating thousands of cross-sectional images that allow designers an inner look of what may not be working within the machine without having to fully dismantle it. Not only that, these images are incredibly detailed down to the micrometer which is required for checking important things such as welds, screw connections, and more.

Once the scan is completed, the images are uploaded to a specifically developed computer program that creates a multi-layered, hyper-detailed 3D image. Head of Production Integration and Pilot Plant Udo Hänle says, "The use of this state-of-the-art computer tomography system is a major step forward for us as it will help us to improve the quality of our products even further… The new system allows us to examine our vehicles in a way that wouldn't be possible with conventional, static computer tomography systems. Ultimately, this will enable us to integrate new technologies into a series vehicles even faster." This revolutionary system took over two years of research and development and is the only one of its kind currently in the auto industry, and we can't wait to see what new developments come out of the BMW labs next.

BMW of San Antonio is proud to be your home for the BMW line of vehicles and we hope that you will join us in pushing the limits of technology to create the best driving experience available on the road today! Want to know more about BMW or the line of BMW vehicles? Stop in and pay us a visit today!
Stop by BMW of San Antonio today to check out our huge selection of inventory. Click here now!